Jul. 23rd, 2008
09:04 pm

rusti_knight

Every once in a while I'll indulge in my crafting sensibilities and make jewelry. Last week I placed an order to Fire Mountain gems and I've got the things to make two necklaces.
I finished the first one tonight. It's genuine malachite and black onyx, sterling silver chain and a pewter dragon pendant/centerpiece. The black ring joining the dragon and the necklace is a Swarovski crystal comsic ring.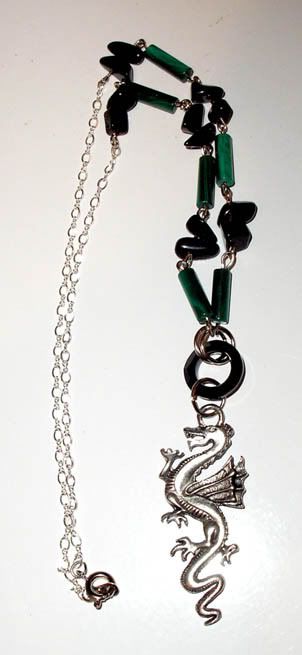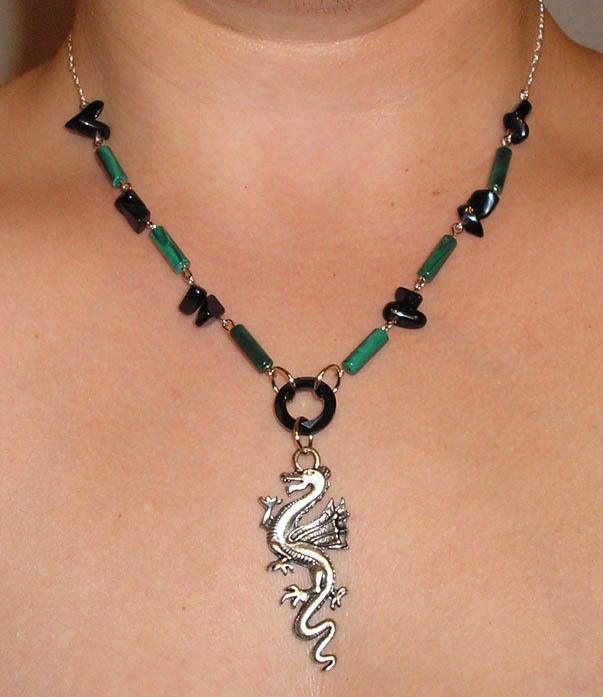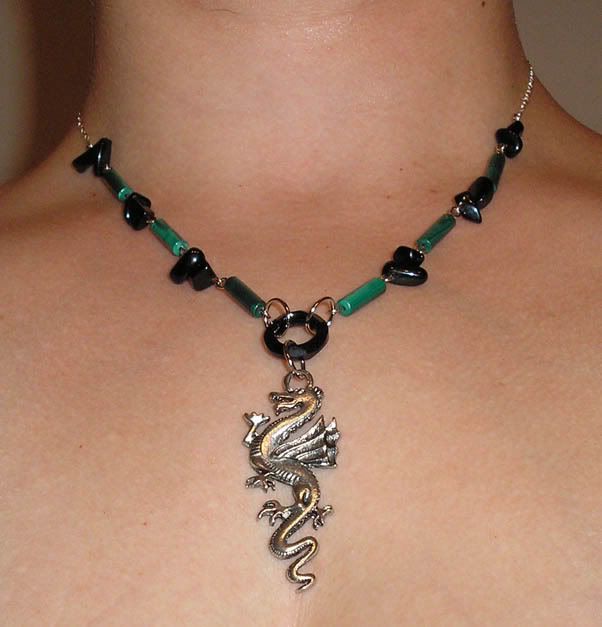 I'm going to put it up in my Etsy shop for sale, and I'll edit this post with the link if anybody is interested.
edit:
Here is the Etsy listing